So you've just got your hands on some cool content. Don't just sit there admiring your handy work. Time to get busy – and get publishing!
Here's our dummies guide to publishing content.
5 Things to do with your content – today!
Update your website with those cool images that have been sitting on the USB, then tell customers about it via a snappy Facebook post or an informative blog (like we just did to you). Just remember, when communicating with your audience or customer, consider what's in it for them. Stop being an ad to your customers, and start being a storyteller and content sharer!
Put all those great little stories from your customers into your next brochure. Remember, people want content, not promotions – and people have more in common with other customers, than they do with you. Their tick of approval goes a long way. Here's a tick from one of our customers.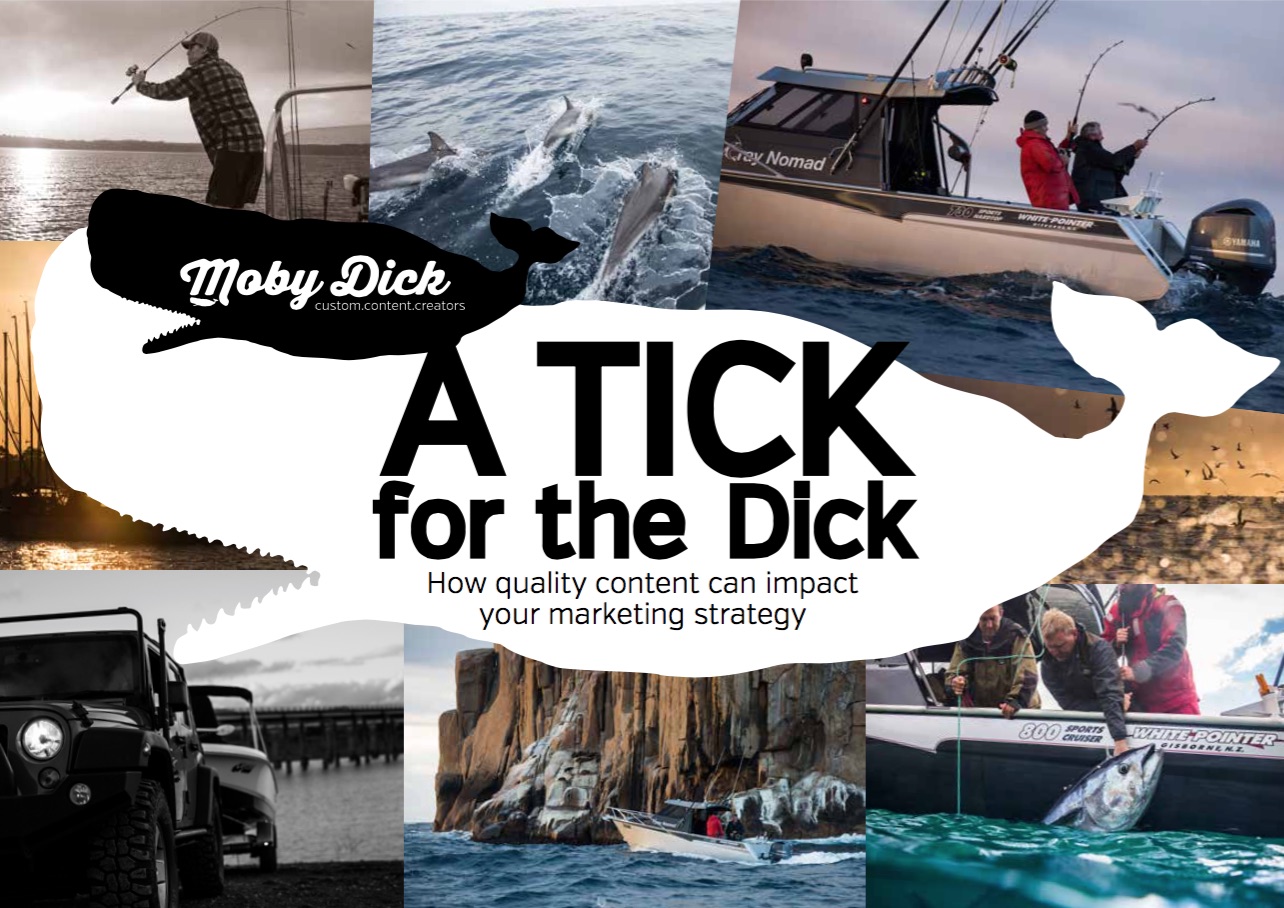 Launch an Instagram account. (Actually, we should do that, too Jack). Unlike a Facebook post, an Instagram post reaches your whole viewing audience. Jack's photography Instagram audience has grown to 2600 in about 3 years. It was hard going at the start, but then it snowballed. It'll probably be as important as Facebook for corporates, in the near future.
Get in contact with a friendly media face – and tell them you have a cool story. They're always looking for thrifty content and original angles. To prove we're not yanking your chain, check out our White Pointer hunts Southern Bluefin Tuna story in the next issue of Club Marine.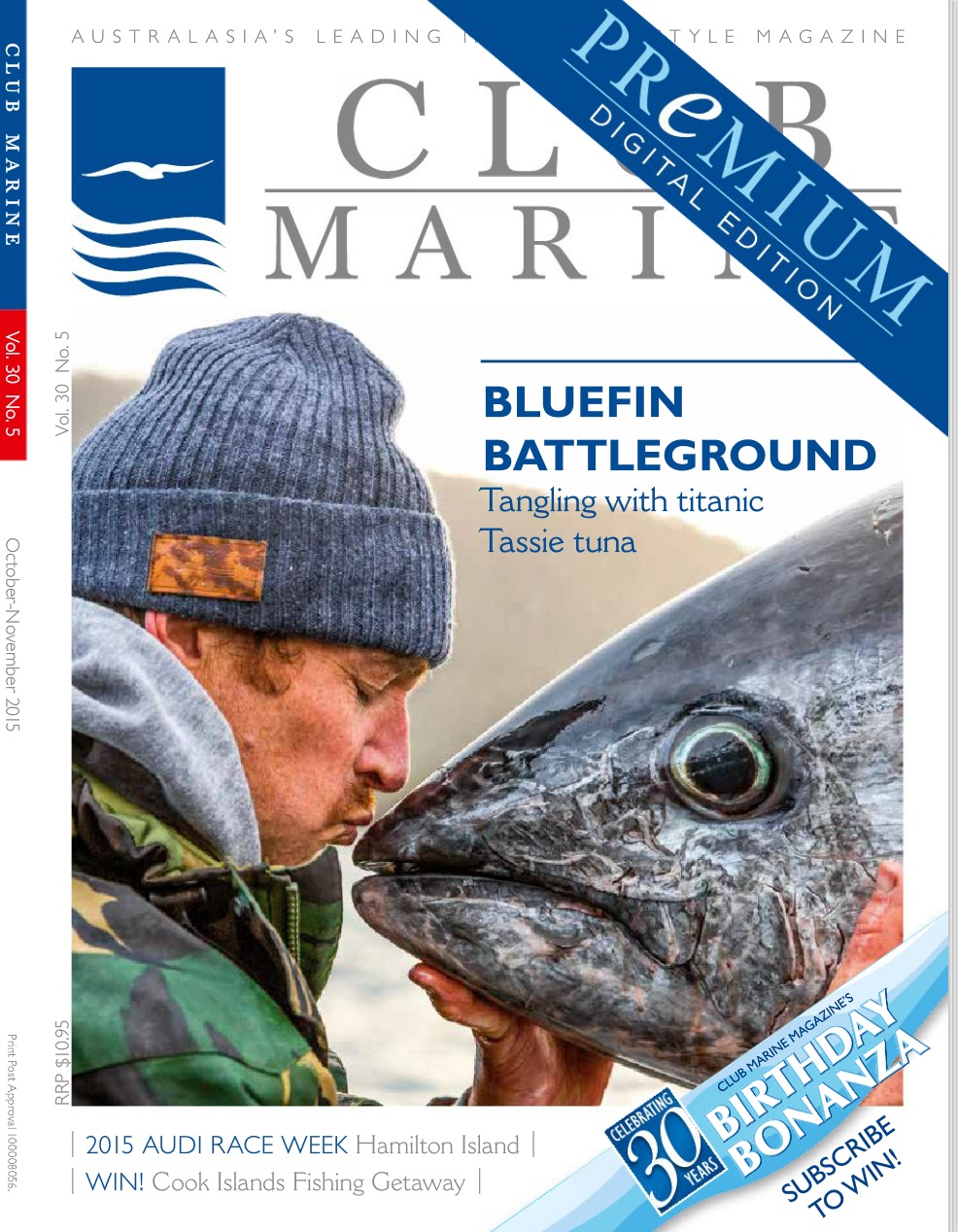 Post something to Facebook. In fact, try posting four things (at least) to Facebook every week. Here's a good rule of thumb. For every four pieces of content, two should be an original piece of content about your customers or product benefits, one could be an aggregated piece of content (like a fishing report or technical fact from a third party or supplier) and one can be a straight out kickin' offer, like 5 T-shirts free if you share this post!
RULE OF THUMB
2 original, honest pieces of content generated by you
1 aggregated piece of content, relevant to the user and shared by you
1 cool promotional offer
If you're ever in doubt regarding what to publish, just go back to what you know about the customer. Who are they? How do they perceive themselves? What interests them? How do they talk to one another?
Be natural, be cool, be real.
Here's how Jack does it. The top 5 posts for Jack Murphy Fishing and Photography, this year are listed below.
The intro video on our cool Haines Hunter 445F Project Boat with an organic reach of 21,000
This epic photo of Harry's classic Formula 233 from Apollo Bay. Organic reach: 16,400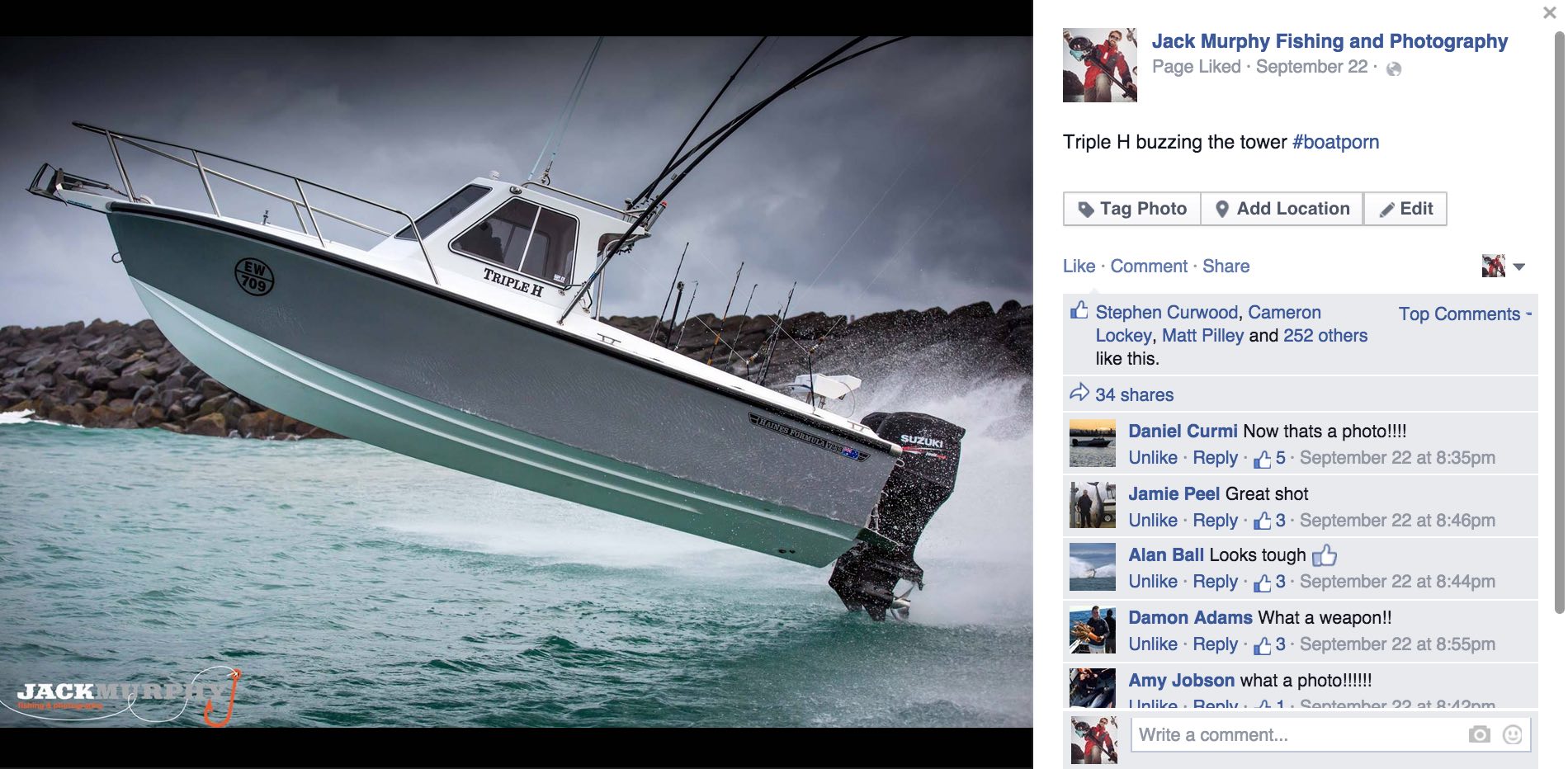 A post about a hot fishing destination (Portland), reached 13,000 people
A cool video about a Robalo centre console, mooching around in East Gippsland reached a total of 8867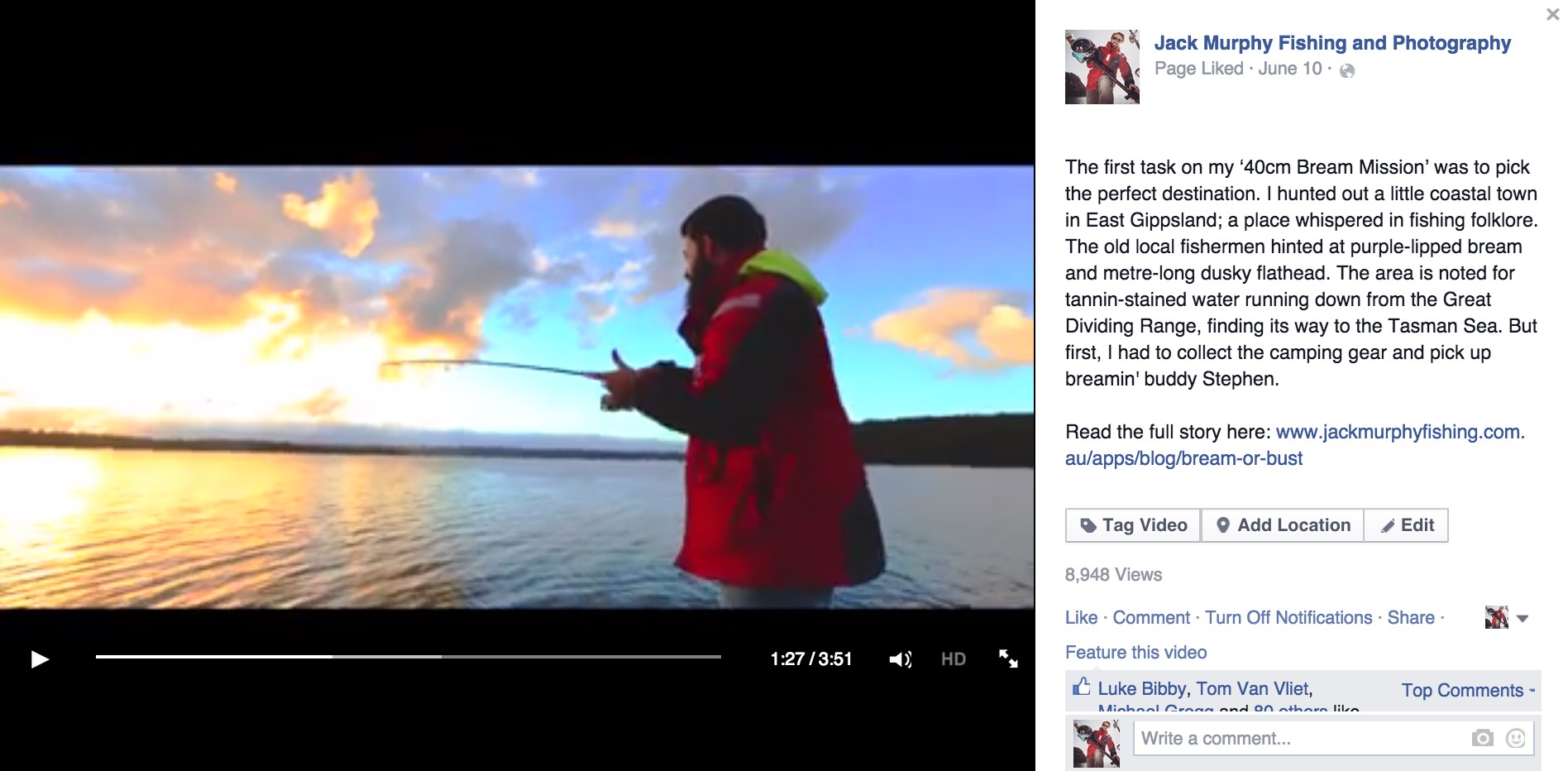 Another blog about fishing for yellowfin tuna off Sydney, this time in a 4.6 Morningstar centre console. Total organic reach 5226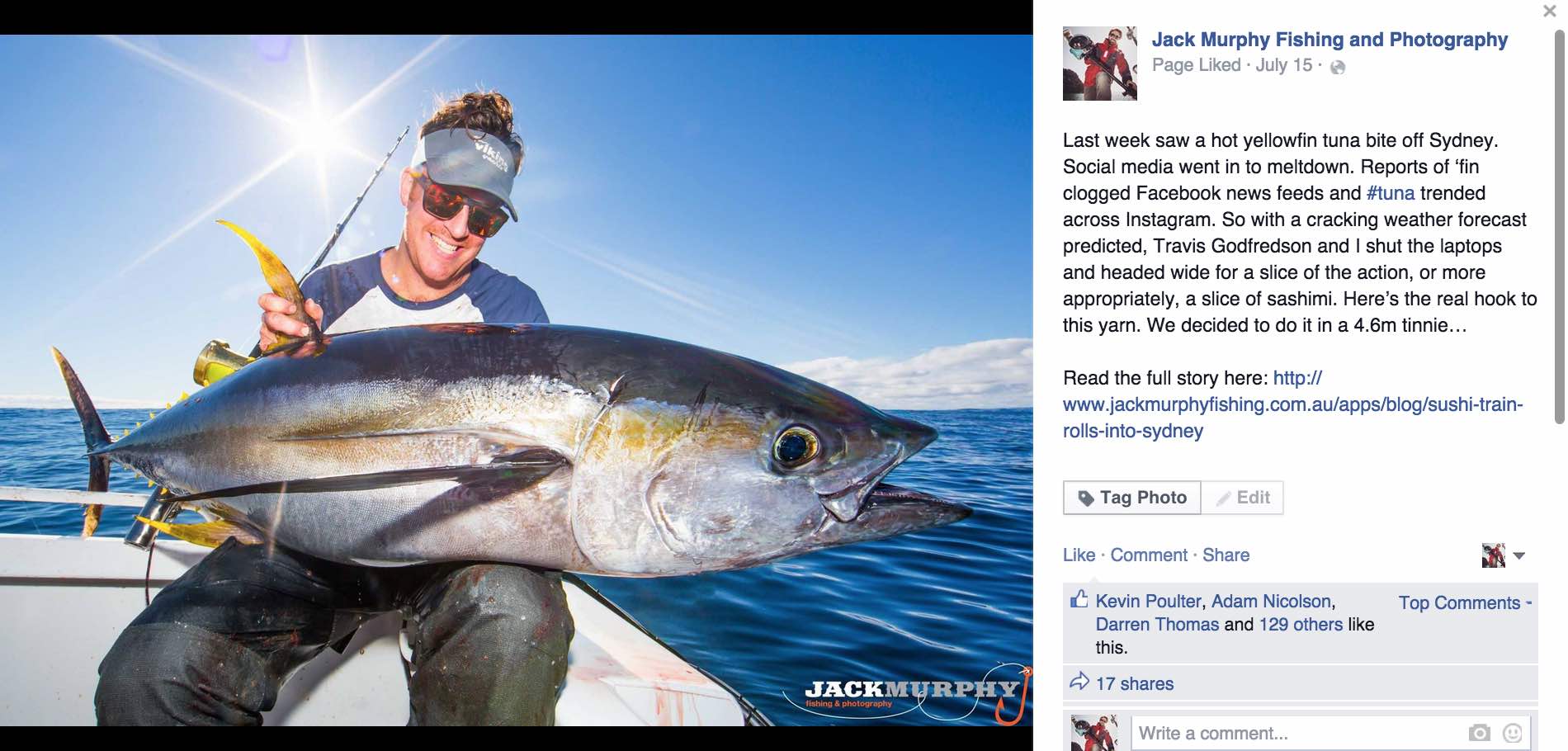 So, the key themes for Jack's audience are:
Cool and classic project boats
Hot fishing destinations and adventures on the high seas
Awesome videos and memorable photos
Trav seducing sashimi!
So, follow your audience and see what they eat. What is your audience chewing on?